PNC STAFF MEMBERS
The staff here at Pointe North is comprised of men and women
who desire to love, equip, care for and pray for every single person in the church.
If you have questions for any of our staff, feel free to reach out
and email them or call our church office to speak with them.
TIM DORN — SENIOR PASTOR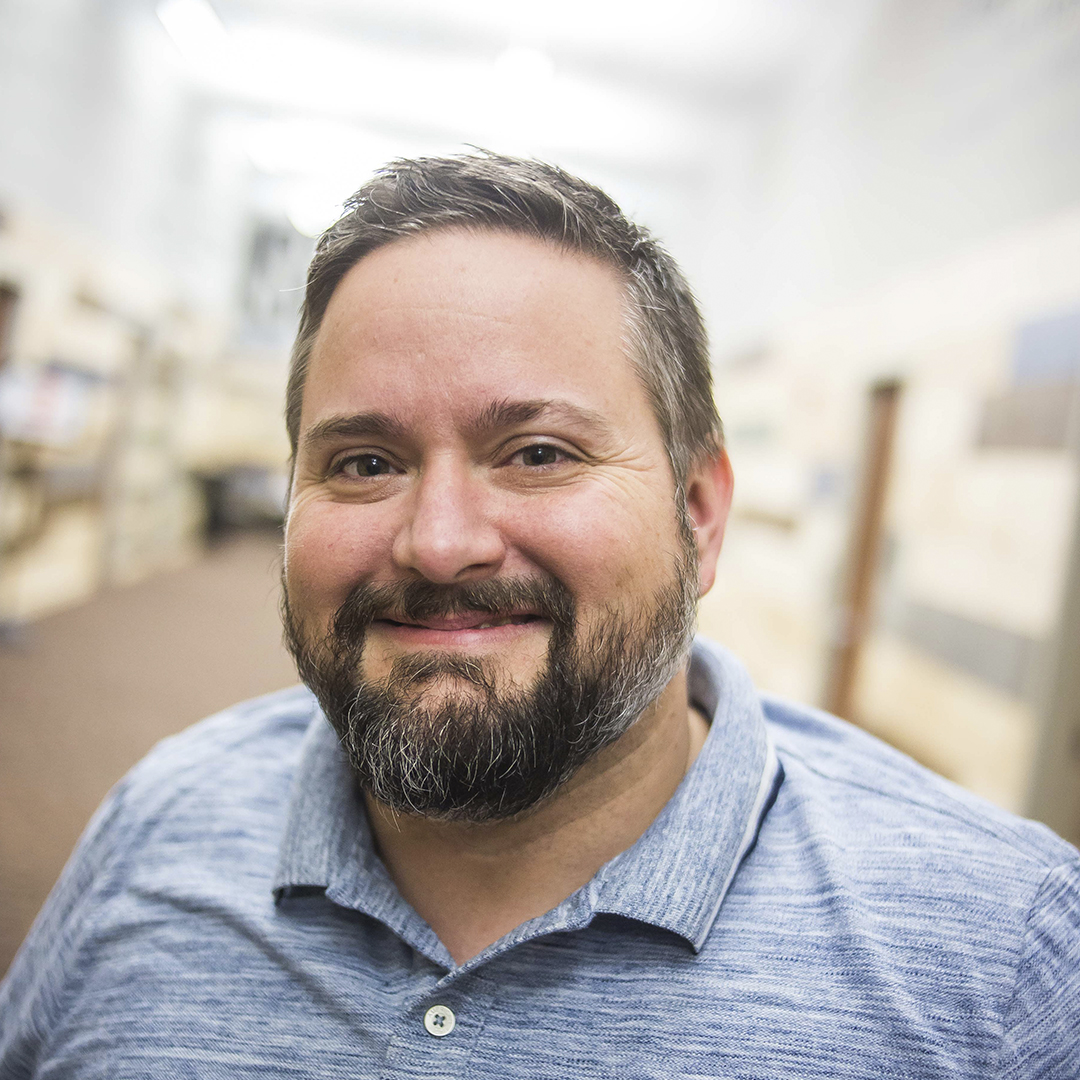 Tim Dorn is the Senior Pastor of Pointe North Church.
Tim is a gifted communicator and teacher, whose goal is to speak the truth of God's word as plainly as possible. God has given him a vision and a passion for helping people meet Jesus, and each week he shares God's word and its practical application in our daily lives.
Tim, his wife Susanne, and their seven boys live in Summerville, South Carolina.
MIKE DOTY — EXECUTIVE PASTOR
Mike serves as the Executive Pastor overseeing the staff. His background is in Graphic Design but Mike also has a heart for Missions and Discipleship. Mike and his wife (Christi) have four children - three boys and a girl. He loves adventure and the outdoors and when not at work you will find him riding his motorcycle, camping with the family, kayaking, rock-climbing, backpacking or piddling in the garage.
JIM PROUSE — EXECUTIVE FINANCIAL OFFICER
Jim Prouse joined Pointe North Church after 18 years of small business ownership and has over three decades of operational and management experience. Jim oversees Finance, Personnel, and all business related activities of the church. Jim is an elder and a member of the Staff Leadership Team. Jim and his wife Kathryn have three children who all live in the Charleston area.
LEE DAVIS — CREATIVE PASTOR
Lee is the Creative Pastor and Young Adults Pastor at Pointe North. He and his wife Meredith love ministering to young people through teaching, relationships, and leading worship together, and together they lead our Refuge Young Adults ministry. Lee also enjoys photography and video production, and oversees our Creative Suite; which produces all of our graphics, video, print, website, and social media content. The Creative Pastor is responsible for everything that happens in our main auditorium on Sunday Mornings and for our services; including Worship, Tech, Production, Creative Elements, and Stage Design. He is also a primary teaching pastor.
VALENTINE WILLIAMS — CARE PASTOR
Pastor Val has a strong love for preaching and teaching the word of God and his excitement and passion is contagious. He oversees Membership Development, Small Groups, Pastoral Care and is one of our teaching pastors. He is the husband of Annmarie Williams and together they have two sons, Anwar and Val Jr. They have a passion and sincere desire to serve the Lord together, and to make a difference in the lives of others. Val is also very involved in a number of community activities as he ministers to others beyond the walls of the church.
BILL BURTON — FAMILY PASTOR
Bill oversees Family Ministries which includes all young people from 6 weeks to high school seniors. Bill and his wife Sarah currently have their work cut out for them
raising 3 toddlers of their own. He enjoys a large spectrum of activities ranging froma quiet study or video games to contact sports or things like cliff jumping. His passionis to help each young person make their faith their own and to one day hear "Well done good and faithful servant".
DAVID ENSOR — ASSOCIATE PASTOR
Outreach is actually about "reaching out" to struggling individuals in our community and around the world and sharing the love of Jesus with them. One of Pointe North's core values is "to the ends of the earth." Sometimes the "ends of the earth" may be many time zones away and sometimes the "ends" may be right in our community. One of David's passions is building teams to make life better for "least of these" through local, national, and international outreach. After a successful career in engineering and management at Santee Cooper, David took an early retirement to join the Pointe North team. He was married to his late wife Peggy for 38 years, together having three grown sons: Dave (Abbie), Drew (Breck), and Duane (Emily), and four granddaughters, Ava, Blakely, Katherine, and Townes.
MIKE LOWRY — COUNSELING PASTOR
Pastor Mike Lowry is the Counseling Pastor here at Pointe North Church. He and his wife Mary Jo have six children who are now raising families of their own. Mike has served as a pastor at Northwood Church (formerly Northwood Assembly) for 40 years and was instrumental in the planting of Pointe North. He and his wife are excited to now join with Pointe North to assist in the growing of the Kingdom of God.
CHRISTI DOTY — IMPRESSIONS DIRECTOR
Christi is the Impressions Director here at Pointe North, and oversees all of our team members for Sunday Morning. She has a burning desire to see that people are serving with the church while using their talents. While serving in Asia with her family, she developed a passion for hosting and cooking. When Christi and her husband, along with her four children, can dip away you'll most likely find them camping in the mountains, getting ready to go on a hike.
NANCY WEBSTER — EXECUTIVE ASSISTANT
Nancy was born and raised in Southern California. She moved to Charleston, South Carolina in 1991. She and her family have attended Pointe North since 2004. She is the Executive Administrative Assistant to our Lead Pastor and Executive Pastor, and is the church receptionist. Nancy has been married to her husband Bobby for 24 years, and they have 3 children, Dillon, Bailey and Alyssa. She loves camping, hosting get-togethers, DIY projects and cooking for her family and friends. Her desire is to make sure everyone feels welcome and at home from the moment they enter the church; whether it's during the week or on a Sunday morning.
BRIAN PRICE — GRAPHIC DESIGNER
Brian is a Graphic Artist for the Communications Department here at Pointe North Church. God has given him a creative mind and the desire to leverage that creativity in everything he does. He first attended Pointe North over eight years ago and soon after began volunteering for the Communications Department, helping with its weekly tasks.
It quickly became evident that this was the place for him to get plugged in and he joined the staff and vision of Pointe North. Brian comments, "I am so blessed to be using my talents and skills to help Bring People Closer To Jesus. Pointe North is like family and I'm glad to be a part of it.
CASSIE BARKER — FAMILY MINISTRIES ASSISTANT
Cassie is a wife and homeschool mother of two. She loves Jesus, praying, going on dates with her husband and spending time with her children. Cassie also enjoys singing, teaching, and discipling others. Her passion to serve our youngest shows as she teaches them Bible stories, biblical principles and the importance of worship. Because she believes it's "easier to build up a child than it is to repair an adult," even the infants of the Nursery are read scripture and prayed over every Sunday.
"The nursery is not just childcare, it's Church!"
MELINDA BRYANT — ADMINISTRATION ASSISTANT
Melinda was born in a small town in Arkansas, moved to SC in 1996 and began attending PNC in 2007. She married her husband, Terry at PNC in December 2008 and they live in Moncks Corner. They renewed their vows during the Sunday services in 2010 as part of a sermon on marriage. She has a son, daughter-in-law and two grandsons in Ladson. Her son is a MSgt in the Air Force Reserves and her grandsons stay with her one weekend a month while their dad serves. Melinda worked in the landscape and nursery business for 20 years and enjoys working in the yard. Her favorite plants are her roses and azaleas. She is passionate about outreach and praying for the needs of others.