OUR CAMPUS
In our Sunday services, we are committed to being a safe place where people from ALL walks of life can join together and build lasting relationships. Our desire is that these relationships will further your growth in Christ. From our children's ministry to our adult services, we strive to create an environment that allows you to meet with Christ and experience the love He has for you. Our musical worship style is as diverse as our congregation and our teaching is all biblically based.
We want you to feel like you are home the time you enter the front doors. We are excited to meet you, know you better, and welcome you to the Pointe North family.
OUR WEEKEND SERVICES
We understand that attending a new church can be an intimidating experience - especially if you don't know what to expect. We want to invite you to Pointe North to experience a friendly, God centered environment at one of our Sunday worship services at 10:00am. You can engage with us as much as you like, or you may remain anonymous if you prefer. We hope that through visiting with us, you will experience the hope, love and joy that comes from a community of people who love Jesus. We desire that you will be encouraged and challenged by God's Word during your visit with us.
AUTHENTIC WORSHIP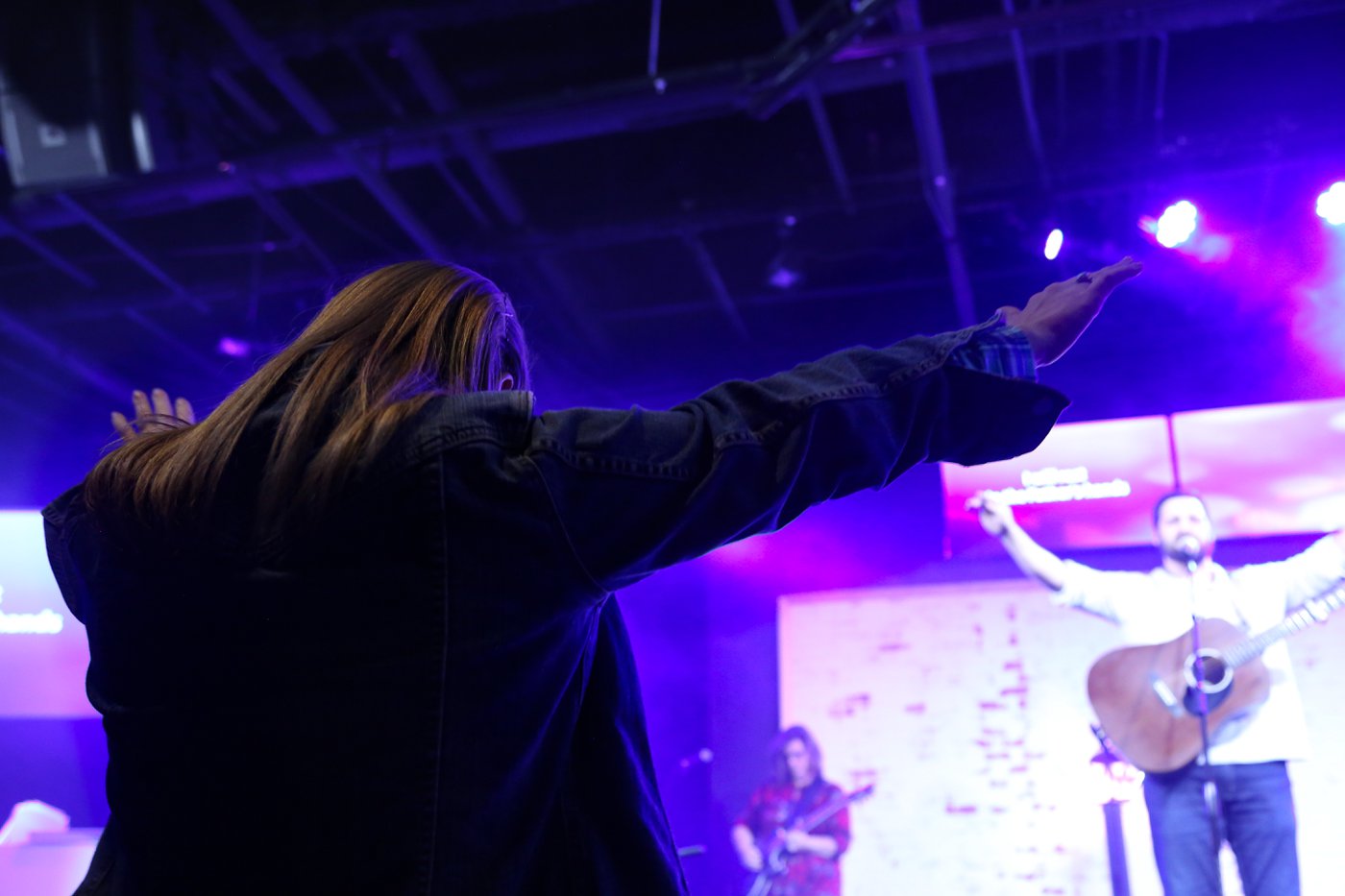 At Pointe North, we believe that there are many ways to worship our Creator. We define worship as a declaration of what we value the most. During our services we worship through music, offering, prayer and the teaching of God's Word. The heart of our worship team is to build up, encourage and lead others to worship, and sing praise to our Heavenly Father. We worship through offering by realizing that everything we have belongs to God and we respond by giving back to Him. With this action of giving back, we are being obedient by doing what God has asked us to do, and trusting in Him to be our provider.
Everything done in our services is done with the motive to worship the Lord of all creation. We desire to lead others and create an atmosphere where you can boldly come and worship the King; encountering His loving presence.
TEACHING FROM SCRIPTURE
We value scripture and believe that God's Word is truth. Scripture tells us that God's Word is living and active. There is always something new that we can learn and apply to our lives. It constantly teaches us more about God, and how we can live the life He wants for us. Every Sunday we include a time for hearing scripture through a practical and challenging teaching. We know that it is only through God's Word and the Holy Spirit that lives can be transformed, and that is why we put such a high emphasis on biblically based. If you are interested, you can watch our most recent sermons here on our site, or you can find other media on our Facebook page!
FIRST TIME AT POINTE NORTH?
We know that attending a church service for the first time can be very intimidating, especially if you are attending by yourself! But have no fear, we are here for YOU! From the time you drive on to the parking lot, you can expect to interact with friendly and authentic people that will assist you with whatever you may need. Once you enter the doors you will be greeted by our Guest Services team at the HELP DESK that will be eager to give you a visitor's guide. They will also help you navigate through your first time in joining us. If you have children, they will assist you with checking in your little ones and showing you their classrooms. They will be happy to answer any questions or address any concerns you might have during your time spent with us.
We do not have a dress code… come in jeans and a tee shirt, come in dresses, come in suits… come as you are! You can pre-register here!
WE LOVE FAMILIES!
If you plan to attend this weekend with your family, you can PRE-REGISTER to save yourself the headache of giving our Help Desk Team Members all the necessary contact information needed to check your children in. Save yourself the time and pre-register now!